Watch  my New Project on Facebook
What is one of the most important parts of your business? The aspect that has the most potential for profit?

Your emails.
After subscribing to Digital Altitude[the Aspire System] one of  the  important lessons I have learned is how to graft emails.

Nothing builds trust and rapport with your prospects faster than email.

You have permission to send them tips and promotions until the cows come home. Every day if you want.
 
In fact, if people have subscribed to your list, they want to hear from you.

So for the next four weeks, the company will be revealing a few advanced strategies you can use in YOUR emails.
 
Here's what you'll discover this month:

TODAY: The profit pulling power of emails and the basics
WEEK 2: How to create killer subject lines that get emails opened
WEEK 3: How to write emails quickly and easily without writer's block
WEEK 4: The secret email tactic to cut unsubscribes and create lifelong fans

So let's get started…

First off, let's address the most oft asked question:

"How often should you send email out to your prospects?"

That depends.

You could send out emails every day, every second day or twice per week.
 
It's more important for you to be consistent with your emails, and not how often you send.

This allows your subscribers get into a routine and know when to expect your emails.

Secondly, don't be in a rush to sell or promote anything.

Yes, the point of email IS to sell something.  However, if you try to sell something too fast, it's kind of like proposing on a first date.
 
If you went out with someone for the first time and by the end of the evening they were on their knee, ring in hand, proposing marriage, you'd most likely think they were crazy.

Yet that's what most marketers do.

Someone opts in for their freebie and the very next email is a "Thanks!  Wanna buy some stuff?  Just click here!"

The point of email is to build a relationship with people long-term.

The more we know, like and trust someone, the more open we are to following their advice.

Third, keep your paragraphs/sentences short and your sentences punchy.

Notice how I only write one or two sentences per paragraph in my emails?
 
It makes it much easier for people to read and scan emails.

Use this technique.
 
Finally, write the way you talk.

There's no need for formal language.

People connect with people. Not wordy, "clever" writing.

Cut the complex grammar and long words.
 
And for heaven's sake… BE YOURSELF!

This makes your emails accessible to more people.
 
Alright… I've gone on for long enough today.
 
Next week… subject lines.
 Subscribe and receive this free coaching!
---
MEMBER SPOTLIGHT 
Every week the company releases names of individuals'  commissions whether little or six figures.
James, thanks for putting the effort in!
Nice work Damien, keep it up!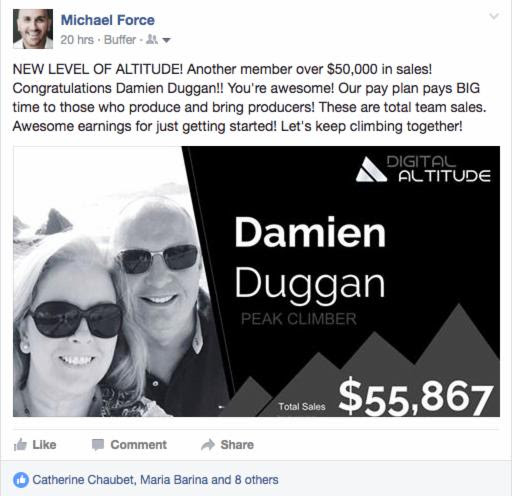 Congrats to over $50,000 in sales Jade!
Great work Jeroen, you're getting there!
Awesome job Nick, over $500,000!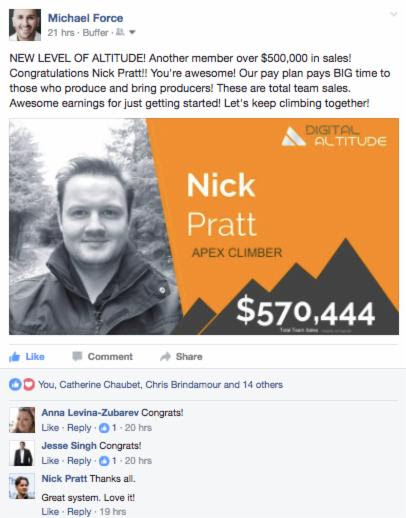 Way to go Michael, big time income!
Wow, Mack! Over 5 million in sales, congratulations!
Remember that YOU have the ability to bring in these commissions too! We have an incredible community so use it!